Beat This!
Private Music Lessons - Drums - Guitar - Bass - Ukulele - Ages 5+
My Drum Instruction Book!
Paperback copies are available for purchase for in-class students.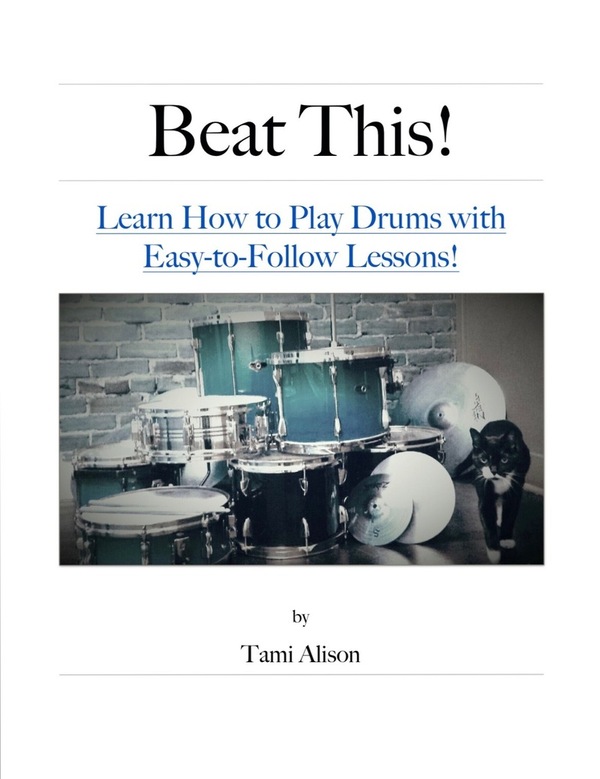 Look Inside!
click for more pics
Beat This! was inspired by Actual Classroom Lessons! It has all the important beats to get you rocking' out to your favourite tunes as soon as possible!
The author, Tami Alison, has been teaching Private Drum Lessons at a local music store in her town for over 7 years. She stands behind her method and hopes that you will have as much fun learning as she loves to teach.

Ideal for iPads and tablets!! Just place on your music stand and start drumming! Step-by-step lessons to get you playing the songs you love! Beat This! has been designed to be easy to read and follow for students of all ages.
These lessons are meant to build co-ordination, control, timing, precision, endurance, and a solid foundation for playing a steady beat. Song suggestions by AC/DC, White Stripes, Muse etc. are included to start using your new chops!